Powerful and Classy 2020 McLaren 620R Available near Denver, CO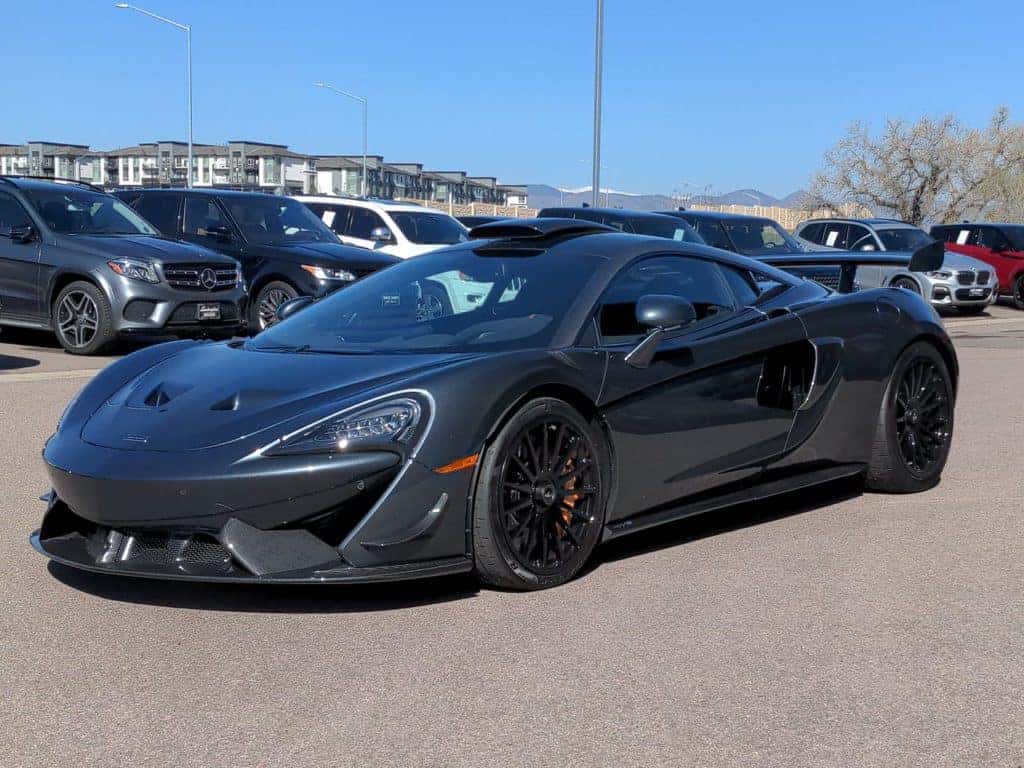 When you think of a McLaren like the 2020 McLaren 620R, you imagine a sleek coupe with plenty of horsepower to get your heart pounding. Getting behind the wheel of this excellent vehicle, drivers will be sure to feel their blood rush when they hear the roar of the 3.8L twin-turbocharged V8 engine. This car is designed to be a civilized and classy coupe in the city, while also being an unmatched racing machine on the track thanks to RWD and a responsive transmission. McLaren Denver in Highlands Ranch is the only dealer in Colorado where you can buy this new 2020 McLaren 620R so do not miss out on a unique opportunity.
Everything about the 620R showcases its superiority as a luxury and performance titan. The sleek design of the exterior is both visually appealing and allows for improved aerodynamics. Inside, the driver is met with upscale features that make the driving experience even more pleasurable. A Bowers & Wilkins sound system provides high-quality audio that makes your favorite songs sound amazing while you are cruising around town or out on the highway. The digital cluster display just behind the steering wheel offers a futuristic set of readouts including the speedometer and even a speed limit sign indicator.
If you are interested in finding the perfect vehicle to suit daily driving and days out on the track, the 2020 McLaren 620R is the coupe for you. Visit McLaren Denver in Highlands Ranch, CO today to speak with a member of our sales team about how you can own or lease this stunning vehicle. We are the only dealer in Colorado who sells new McLaren vehicles, and we are proud to serve the Denver Metro community and customers all across Colorado with our superior customer service and flexible financing options. Stop by or call us at (303) 470-7000 to inquire from the comfort of your home.