Purchase a New 2020 McLaren GT at McLaren Denver in Highlands Ranch, CO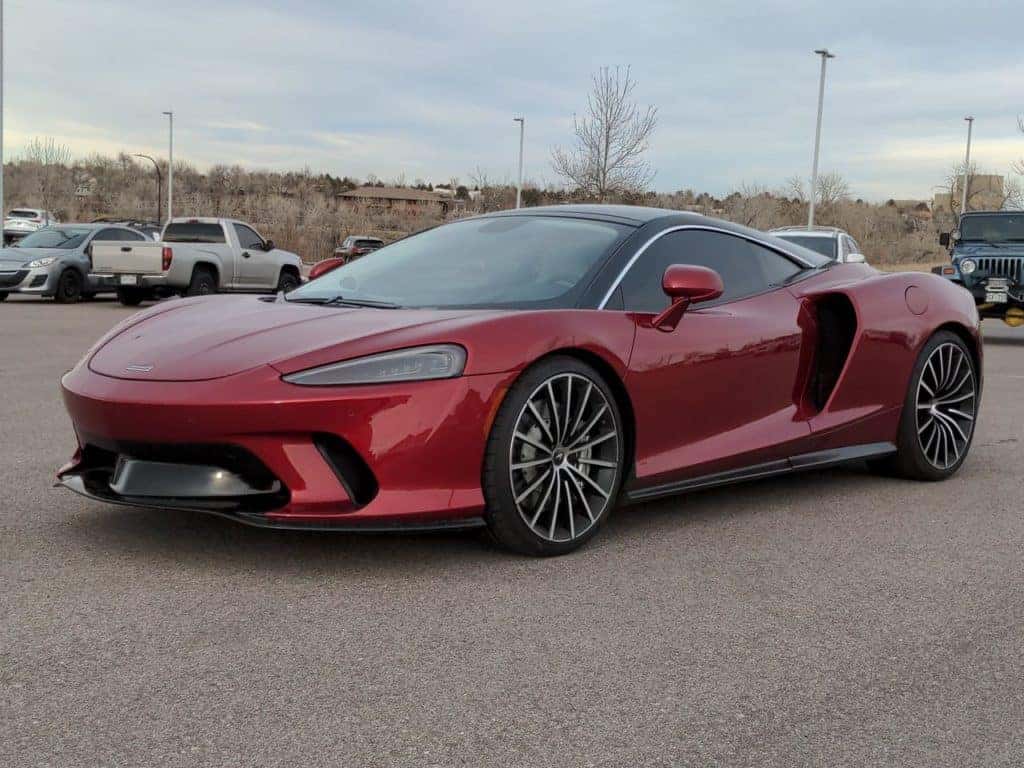 Experience Top Performance with the 2020 McLaren GT
At McLaren Denver in Highlands Ranch, we currently have a new 2020 McLaren GT in our inventory. This deluxe coupe is the vehicle that is designed for pure thrills in and around the Denver Metro region. Whether you are looking for a stylish around-town cruiser or a vehicle you can take to a local track day, the 2020 GT has you covered. Not only does the McLaren offer sensational performance, but the interior has the modern amenities that you will love having for convenience and entertainment purposes. 
A Perfect Balance of Power & Luxury in a Stylish Exterior
Loaded to the brim with excellent performance thanks to the twin-turbocharged 4.0L V8 engine, the 2020 McLaren GT roars around the highway or the track with significant vibrato. The adaptive suspension is sport-tuned to ensure sharp cornering performance regardless of where the coupe is taken. The automatic transmission that is equipped in the GT keeps acceleration composed while maximizing the performance generated with every gear shift. 
Step inside the sleek coupe and you are greeted by a luxurious cabin. The leather seating keeps you in optimal comfort as you go about your daily adventures or undertake blistering laps on the track. With features including Bluetooth and satellite radio included, the McLaren keeps you engaged during those more leisurely rides. With integrated navigation, the GT gives you easy-to-follow directions to destinations around Colorado and beyond for welcome convenience. 
Purchase the 2020 GT at McLaren Denver in Highlands Ranch, CO
The reputable sales team at McLaren Denver is ready to help you own the 2020 McLaren GT we have in our new inventory. Stop by our Highlands Ranch dealership today and find out how we can help you get behind the wheel of this elite coupe. For our well-qualified Colorado customers, we are confident they will get competitive financing on their new McLaren purchase thanks to our relationship with local lenders. Find out why customers choose the Mike Ward family of dealerships for their luxury and high-performance vehicle shopping.