2021 McLaren 720S is the Ideal Summer Cruising Vehicle Near Denver, CO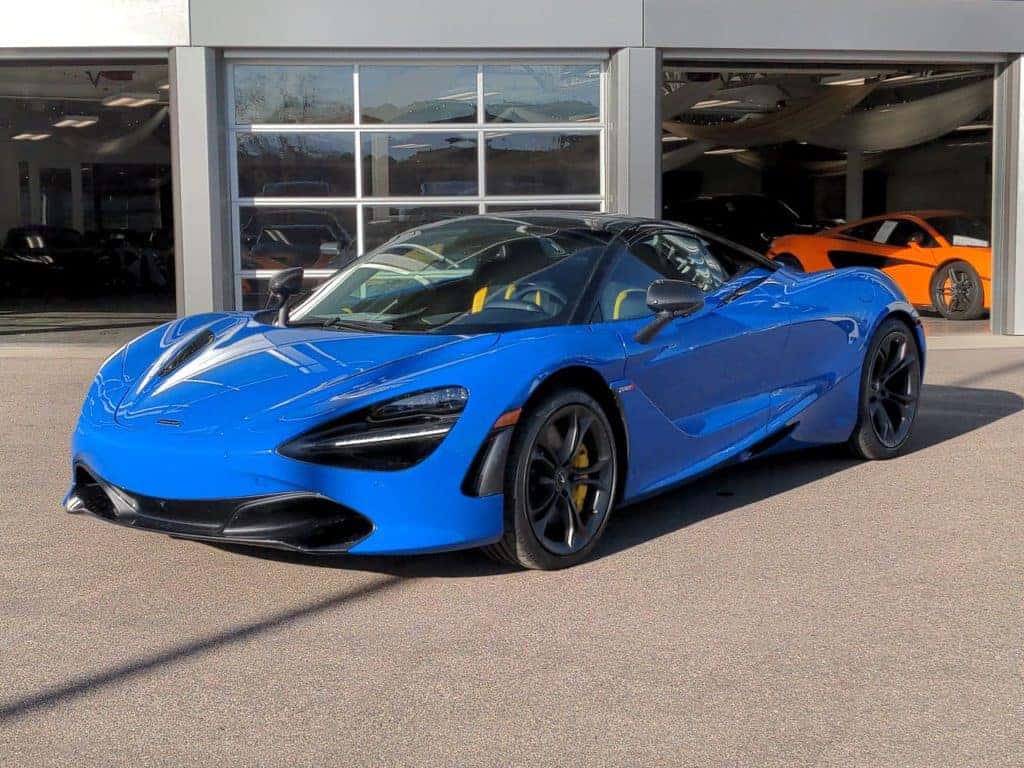 The sleek and exceptional 2021 McLaren 720S Performance convertible we have available at McLaren Denver in Highlands Ranch, CO is the type of vehicle for the thrill-seeking consumer. Packing a twin-turbocharged 4.0L DOHC V8 engine, the driver of the 720S has an immense 710 horsepower at their command which is effortlessly channeled through the automatic seven-speed transmission. Whether you take this beast around the track or use its performance on the highway, every second behind the wheel of the McLaren is sensational. Having the pedigree of a racing titan, the handling capabilities of the 720S are excellent as well.
Inside the convertible, occupants are invited to sink into the comfortable seating while enjoying the high-end materials that comprise the cabin. Much of the cabin is adorned with premium Alcantara® and carbon fiber for an appearance that exemplifies high-class driving. Automatic dual-zone front air conditioning keeps the cabin at the perfect temperature. The infotainment system onboard the 2021 720S has voice-activated navigation included for convenient and easy-to-follow directions to destinations across Colorado. Streaming audio functionality provides plenty of personalized music to enjoy while on any adventure in the McLaren.
To purchase or lease the stunning 2021 McLaren 720S convertible today, visit McLaren Denver in Highlands Ranch. We are a preferred destination in Colorado for performance and luxury vehicles and we are the only dealership for drivers to shop for new McLaren vehicles. If you wish to find out more information about the 720S from the comfort of your home, feel free to contact our Sales Department at (303) 470-7000. Let our knowledgeable staff help guide you through every step of the vehicle shopping process so you can receive the ultimate, stress-free experience that you deserve. Take summer driving to the next level with the 2021 McLaren 720S!