Learn About the 2023 McLaren 720S and its Performance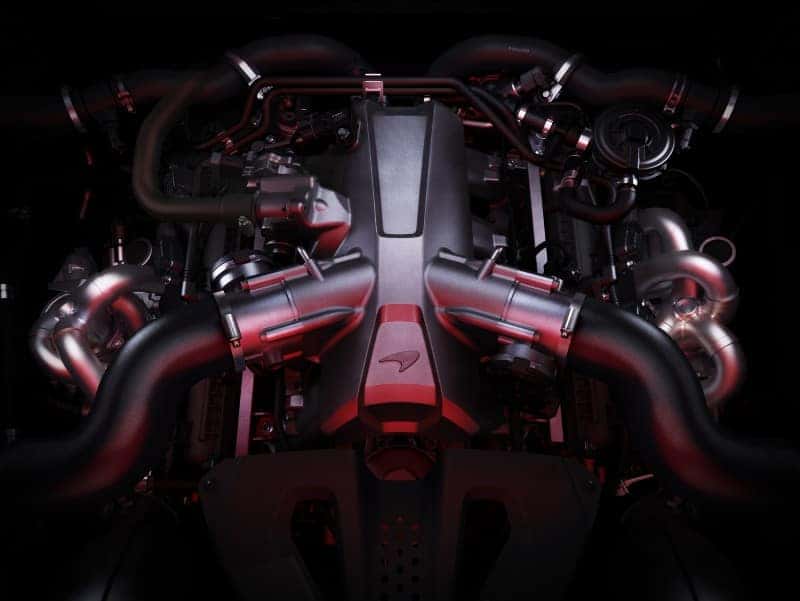 Take On Colorado Driving with a Dynamic Supercar Engine
The 2023 McLaren 720S is a supercar that promises to make driving around Colorado streets or racetracks a scintillating experience. Both the coupe and convertible body styles offer impeccable high-end sportiness which is synonymous with McLaren. Thanks to the 4.0L twin-turbocharged V8 engine that is the heart of the supercar, every press of the gas pedal is met with unmistakable surges of speed. Accessing all 710 horsepower that is available to the driver, pure thrills await the lucky person behind the wheel of the high-end sportscar.   
Complementary Powertrain Components and a Nimble Drivetrain
Harnessing every ounce of performance in the coupe or convertible, the automatic dual-clutch seven-speed transmission makes every gear shift feel responsive and smooth. If drivers want to take a more direct handle of their vehicle's performance, the paddle shifters offer that coveted racing vehicle experience. Thanks to the RWD platform the 720S rides on, every steering input from the driver is met with incredible accuracy to make cornering on the track as reliable as handling a conventional Denver Metro street or highway.  
Learn More About 2023 McLaren 720S Performance with McLaren Denver
The 2023 McLaren 720S is ready to provide the high level of precise performance that enthusiasts have come to expect from the brand. If you want more information about what makes the newest supercar such an enjoyable coupe or convertible to drive, visit McLaren Denver in Highlands Ranch, CO. Our team of sales professionals is ready to help you learn everything you need to know about the 720S and its performance capabilities. If you want to order your dream supercar in time for peak 2023 cruising, let us be your go-to destination in the Denver Metro region for trusted customer service local McLaren drivers have appreciated for many years.  
(Photo Credit: McLaren)