Certified Pre-Owned 2022 McLaren 765LT Convertible for Sale near Denver, Colorado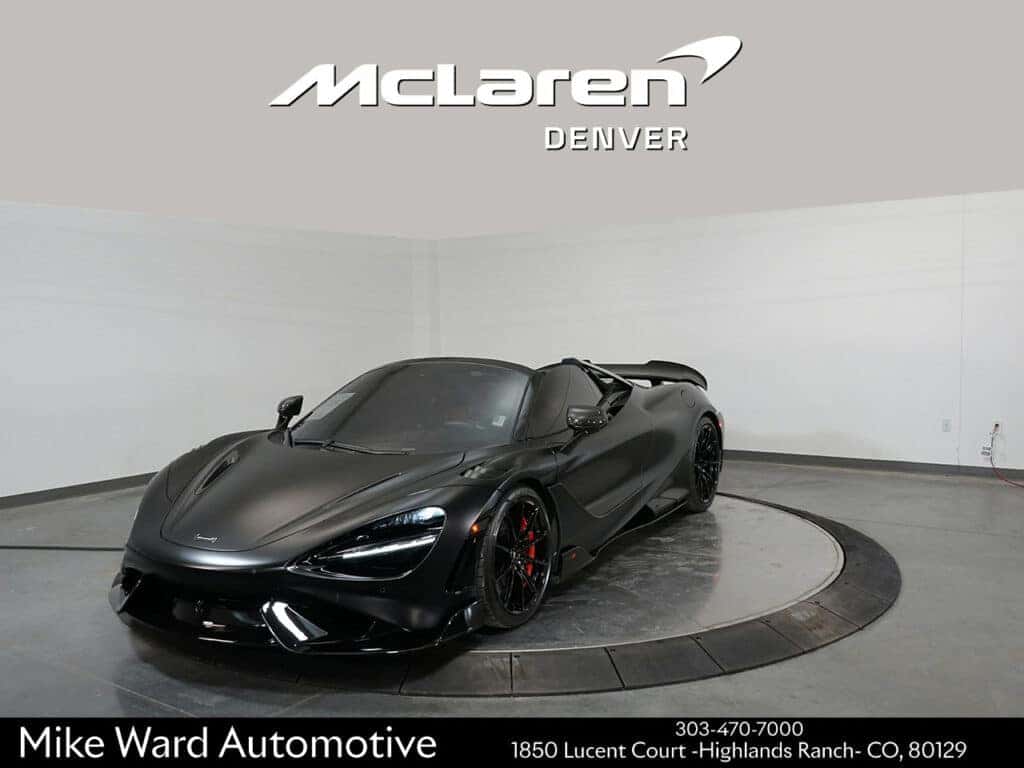 Scintillating CPO Black 2022 McLaren 765LT for Sale
At McLaren Denver in Highlands Ranch, we have a great selection of premium Certified Pre-Owned McLaren vehicles currently available at our dealership. Among them is the 2022 McLaren 765LT. This stunning Onyx Black supercar is ready to provide you with memorable adventures across the Denver Metro region and the rest of Colorado. Stop by our convenient Front Range location today and start shopping with a dealer who has earned the trust of discerning performance-minded drivers throughout the state. 
The Robust 2022 McLaren 765LT
Heart-Pounding Performance – Exhilaration is what you'll experience when you get behind the wheel of the 2022 765LT. Powered by a demonstrative 4.0L twin-turbocharged V8 engine, the McLaren zips around town or the highway with surges of impressive speed. Looking to make a statement at the racetrack? This convertible thrives in that environment with its responsive RWD platform and seamless seven-speed automatic-manual transmission. 
Modern Interior – When you're not taking the 765LT out for adventures that push the envelope of enjoyment and speed, the cabin of the convertible caters to those leisurely cruising sessions as well. Included in the vehicle are an array of infotainment features that accentuate the ride that the premium vehicle has to offer. Integrated navigation capability and a mobile Wi-Fi hotspot are a few of the additional elements that make the 765LT such a treat to drive. 
Certified Pre-Owned – What does it mean to purchase a Certified Pre-Owned McLaren like the 2022 765LT? It means you get to own a vehicle that meets the lofty benchmarks for quality and performance set by McLaren. The vehicle must also pass an extensive inspection process by our Service Center staff to ensure that the vehicle you are purchasing is going to provide the reliability that you are counting on. Our sales team will be happy to provide additional information about why a CPO McLaren is a great choice to purchase in Colorado.