Superb Certified Pre-Owned McLaren Convertible Available at McLaren Denver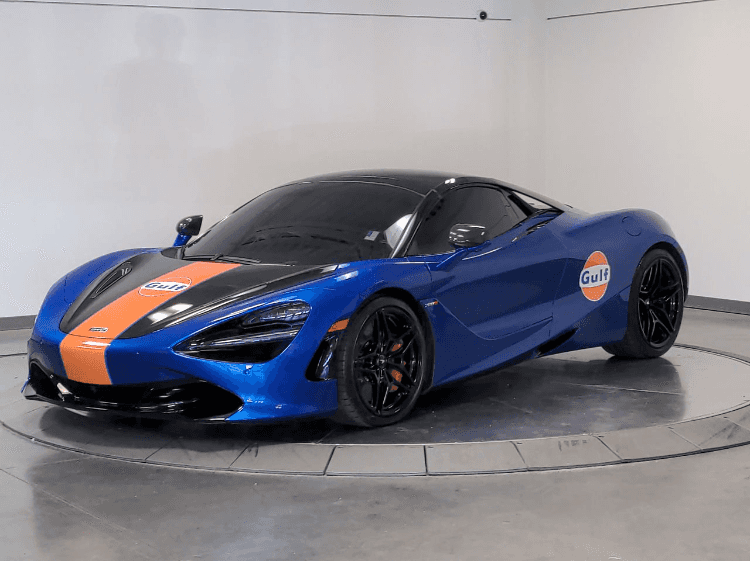 Own a Superior Certified Pre-Owned McLaren in Colorado Today
The sensation that one experiences when stepping behind the wheel of a McLaren is irreplaceable. If you are considering owning a McLaren to feel this for yourself, why not look at one of the excellent Certified Pre-Owned (CPO) McLaren models we have at McLaren Denver in Highlands Ranch, CO. One such option that is available is the recent model year CPO 2022 McLaren 720S. A clean CARFAX report and only one previous owner make this a quality option if you are looking at owning a superior McLaren today.
The Majesty of the 2022 McLaren 720S
Striking Appearance – Immediately, the exterior of this elite convertible will be sure to draw eyes in your direction as you roam around Colorado. Painted in a gorgeous Volcano Blue, the McLaren 720S glistens as it demonstrates its commanding presence all across the region. It also features a racing stripe down the center of the hood, as well as decals to give the convertible a sportier edge to its design. 
Sensational Performance – The way the 2022 McLaren 720S looks isn't the only reason you will have heads turning in your direction. When passersby hear the roar coming from the 4.0L DOHC engine the convertible is equipped with, their hearts will jump with curiosity. Inside the convertible, you will get to zip around town or the highway with robust performance that stays smooth thanks to the accompanying seven-speed automatic transmission. The sportiness of the convertible is further accentuated by the RWD platform it rides on. 
Modern Interior – For those more leisurely rides around Colorado, the interior is equipped with the comfort and convenience that you expect from a brand like McLaren. Superb leather upholsters every seat for both visual appeal and impressive comfort. The convertible is also equipped with premium infotainment content like integrated navigation. This makes getting around Colorado to find new destinations quick and easy.