Wide Range of Certified Pre-Owned McLaren Models Available near Denver, Colorado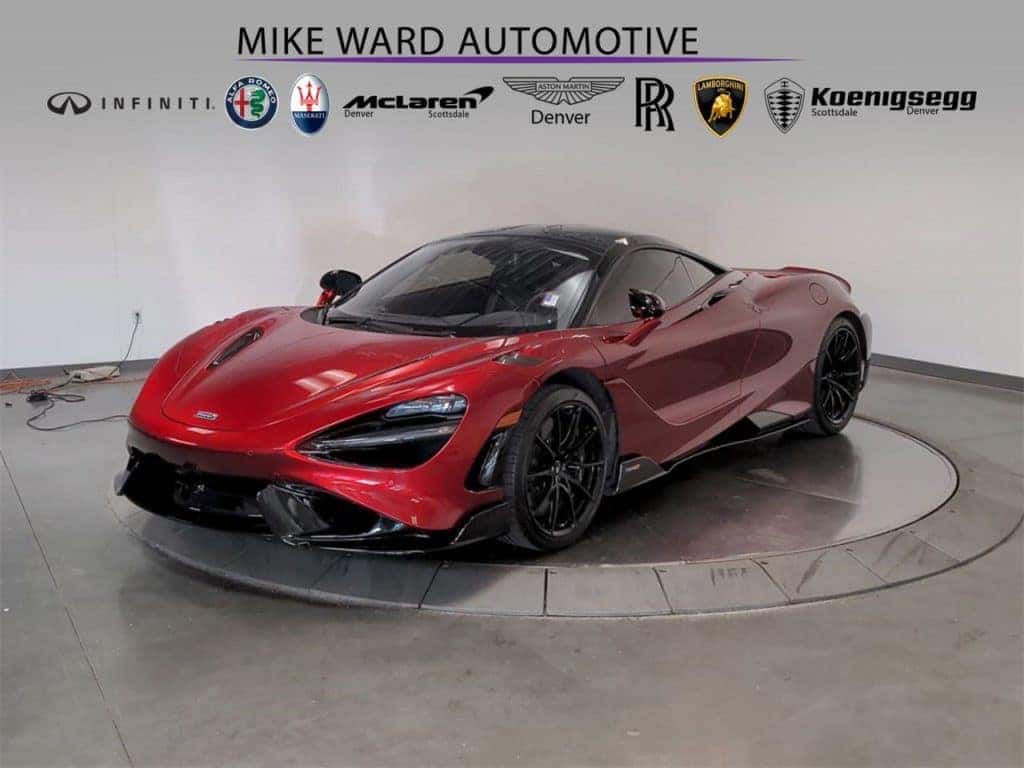 A Variety of Certified Pre-Owned McLaren Models for Sale in Colorado
Do you want to experience the majesty of a McLaren this spring and summer when the days get beautiful and the track day season is in full effect? At McLaren Denver in Highlands Ranch, CO, we have a great selection of quality Certified Pre-Owned McLaren sportscars ready for a new owner to drive them away! All have been thoroughly evaluated by our trained technicians to ensure top-quality performance and feel. They also have met strict criteria set by McLaren to classify as a Certified Pre-Owned vehicle. When you shop with McLaren Denver, you are also working with a sales team that will make sure the vehicle you are purchasing meets your expectations. 
Available CPO McLaren Options to Consider
2021 McLaren 765LT – This MSO Volcano Red sportscar is designed to make a statement where you take it. Not only does the exterior of the 765LT have a stunning red appearance, but the interior is also adorned with a combination of Carbon Black and Harissa Red coloration. Feel the unmistakable sensation of a twin-turbocharged 4.0L V8 engine surging around the track. The interior also features modern infotainment amenities such as integrated navigation. 
2020 McLaren 720S – Another pristine choice in our CPO lineup, the 2020 McLaren 720S exudes pure class and intensity in a sleek package. This Onyx Black beauty also offers a twin-turbocharged 4.0L V8 at the heart of its power supply. The cabin of the 720S offers superb comfort and infotainment amenities as well. Features such as integrated navigation and compatible device connectivity through Apple CarPlay make the cabin a well-equipped modern marvel. 
2022 McLaren GT – This recent model year CPO McLaren is a real treat to drive. Equipped with innovative systems such as a cabin air filtration system with an added pollen filter, the 2022 McLaren GT is a coupe that offers a truly magnificent ride. Whether the GT is taken around town this spring and summer or you plan on making your future track days the best they can possibly be, this high-end McLaren is ready to make those dreams a reality.