Don't Miss the Opportunity to Claim a New McLaren Artura in Colorado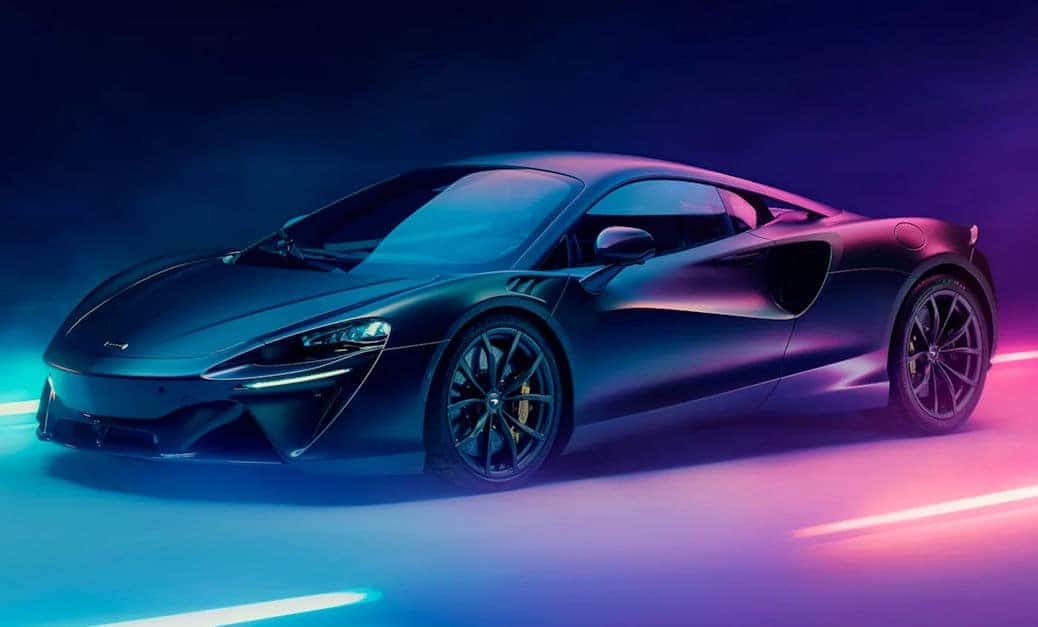 Get Your Claim on a New McLaren Artura As Soon As Possible
Set to revolutionize what your expectations of elite sports car performance should be, the upcoming McLaren Artura brings hybrid power to the forefront of the industry. At McLaren Denver in Highlands Ranch, CO, we are ready to help you make sure you have a claim on one of these scintillating new vehicles when they are released to the public. Regardless of if you are visiting our dealership in-person or doing so online, McLaren Denver is the only dealer in Colorado where you can order a new Artura. 
Reasons Why to Be Excited About the Upcoming McLaren Artura
Innovative Hybrid Powertrain – Stepping into the future of vehicle design, the McLaren Artura signals a commitment from the brand to bring its elite vehicles to the forefront of innovation. As such, the hybrid powertrain that the Artura comes equipped with still delivers the quality sports car performance that McLaren fans have come to expect. Led by the dynamic twin-turbocharged 2.9L V6 engine and supplemented by an electric motor, the acceleration and overall speed of the Artura feel magnificent. Thanks to the special Carbon Lightweight Architecture, the exceptionally light vehicle aids in the handling and overall performance capabilities of the sports car. 
Familiar Upscale Interior Quality – No modern McLaren is complete without a cabin that invites you to comfortably sit and appreciate your surroundings. In the upcoming McLaren Artura, you can expect to have an upscale cruising experience which the comfort and infotainment amenities found within the vehicle. You will also find the materials used to construct the cabin meet the demanding specifications that come along with purchasing a new McLaren. When combined with the impeccably smooth ride that the powertrain offers, every adventure you take in the Artura will be memorable from start to finish. 
(Photo Credit: McLaren)