Claim One of the Arriving 2023 McLaren GT Models Coming Soon to McLaren Denver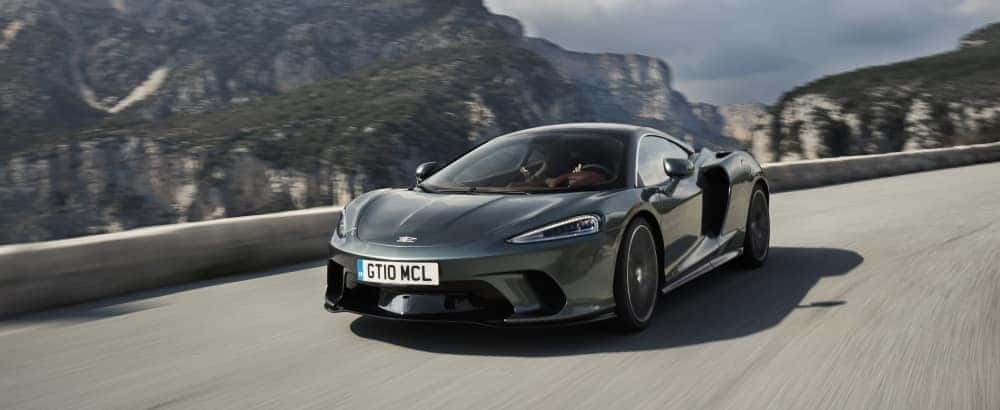 New 2023 McLaren GT Models Arriving Soon at McLaren Denver
Looking to get into a vehicle that exudes pure class and performance to make your 2023 the best year yet? Consider one of the scintillating 2023 McLaren GT models soon arriving at the McLaren Denver dealership in Highlands Ranch, CO. These new high-end sports cars will be sure to make every drive in Colorado sensational. If you would like to put a claim down on one of these before they get claimed by someone else, contact or visit us today!
Reasons to Choose a 2023 McLaren GT
Classic McLaren Power – Fans of previous iterations of the McLaren GT know that the vehicle delivers robust performance all over town or the highway. It even makes track days incredibly enjoyable. Propelled by a twin-turbocharged 4.0L V8 engine, every moment spent channeling all 612 horsepower the powertrain offers is a memorable experience. The automatic seven-speed transmission and RWD platform accentuate the high-end sporty nature of the vehicle as it roams around its surroundings.
Unique Personality – When you step through the dihedral doors of the 2023 McLaren GT and seat yourself in the cabin, you know you will be in a superior vehicle. Adorned with superior materials and amenities, occupants of the GT are encouraged to appreciate every moment inside the coupe. Options from standard Nappa leather to even cashmere upholstering every seat is core to the elite atmosphere of the GT's cabin. McLaren invites you, your family, and your friends to experience true elegance and modern ingenuity that can only be offered by the brand.
Shopping with McLaren Denver – Why choose McLaren Denver as your go-to choice for a luxury vehicle? When you interact with our sales associates, you get treated with personalized service that you can trust. We make sure that you have your best interests at the heart of the shopping experience. This is why Colorado residents choose us for their luxury vehicle shopping.
(Photo Credit: McLaren)