Enjoy an Exhilarating Drive With a 2020 McLaren GT from McLaren Denver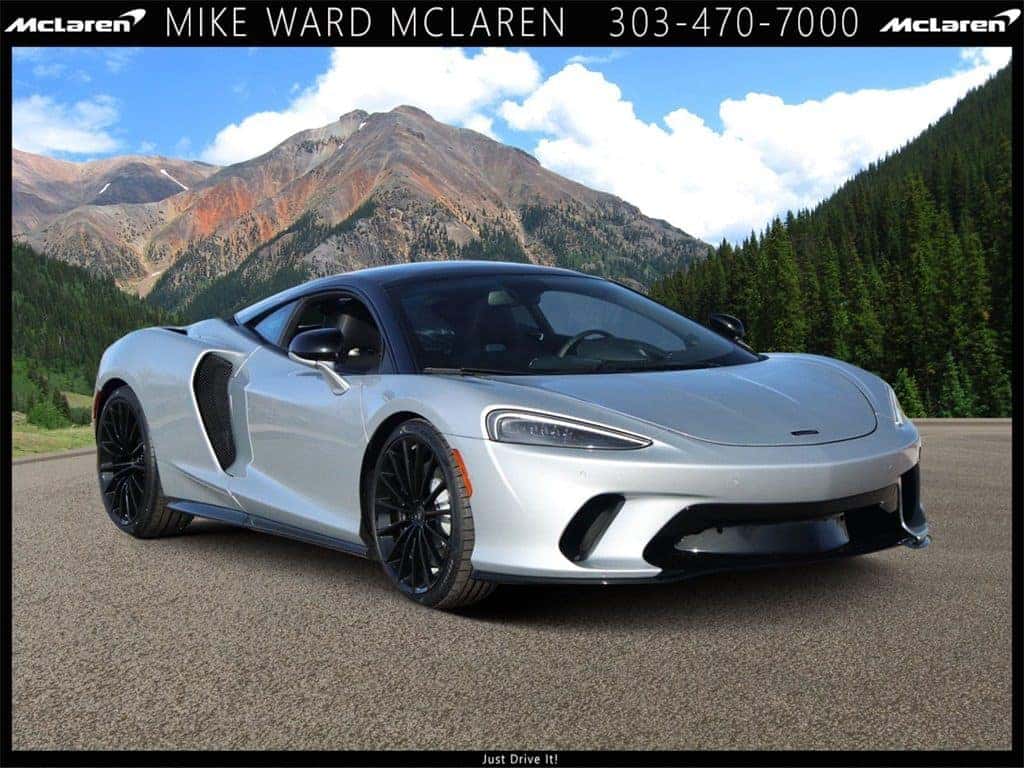 Driving a McLaren is always a pulse-pounding experience, and nothing brings that on better than the 2020 McLaren GT. At McLaren Denver, we have several of these sporty coupes in stock including one GT painted in a gorgeous Supernova Silver. The 2020 model of the GT also includes many great interior features for a truly luxurious feel when getting behind the wheel. Take a ride on the wild side in the GT, and you will feel what total performance can do to your daily drive.
The 2020 GT is known for its performance, and the 4.0L twin-turbo engine has 612 horsepower ready to be unleashed. Coupled with the sleek and aerodynamically designed exterior, the McLaren GT has no problem generating a bunch of speed. Sport Tuned Adaptive Suspension is what makes the GT handle like a dream, working with the driver to ensure optimal stability around any bend or turn. For such a sporty coupe, the 2020 GT is also remarkably efficient with its Auto Engine Start/Stop feature helping conserve fuel.
The inclusion of a voice-activated navigation system adds a desired convenience element to the GT, allowing drivers to stay focused on the road while receiving convenient turn-by-turn directions. The driver's seat and door mirrors of the 2020 GT also have memory settings for consistent comfort and ease of use. With summertime in Colorado being unbearably hot at times, the automatic dual-zone front air conditioning keeps the cabin remarkably cool.
The 2020 McLaren GT is a treat to drive, with its incredible sportiness and refreshingly comfortable interior. If this sounds your dream coupe, contact McLaren Denver today. We will be happy to answer any questions you might have on the 2020 McLaren GT.