Experience a Revolutionary Level of Performance with the CPO 2019 McLaren SENNA at McLaren Denver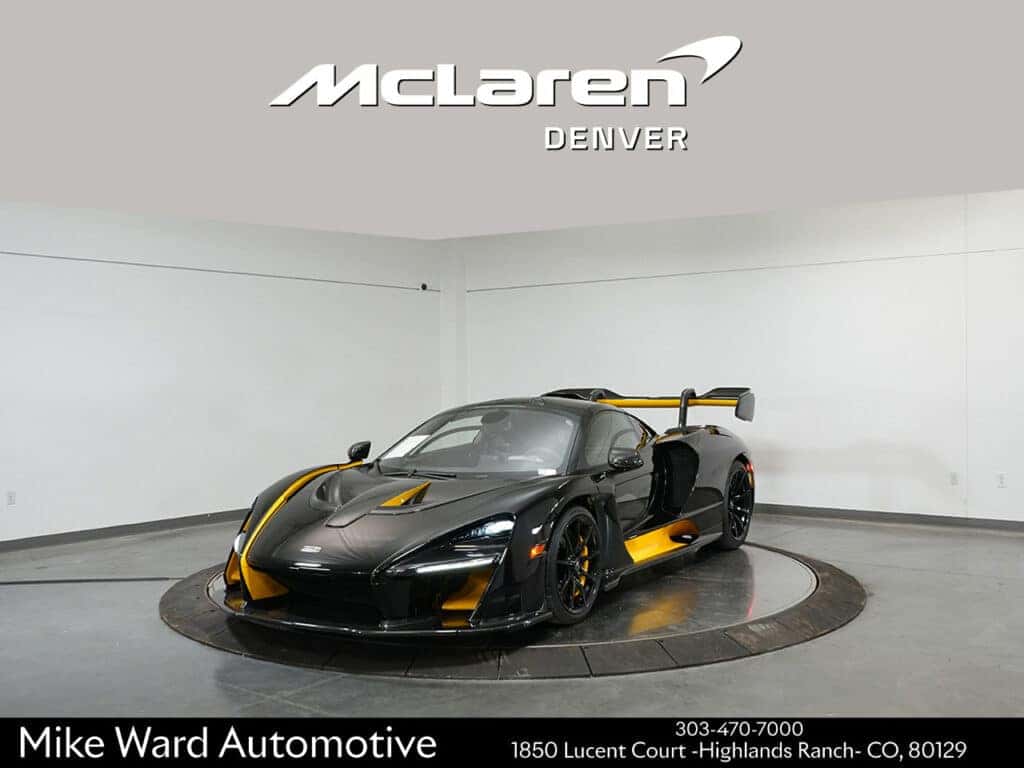 Unique Driving Promised with the CPO 2019 McLaren SENNA
The Certified Pre-Owned 2019 McLaren SENNA that is currently available at McLaren Denver is something you don't want to miss out on. Taking the name of the legendary Formula One driver and applying it to a supercar that exceeds every expectation, this is the vehicle for you if you desire to separate yourself from the rest of your contemporaries. Incredibly stylish and packing a level of performance that you will simply adore, this coupe checks every box when it comes to delivering an unmistakably elite ride. Visit our Highlands Ranch dealership today for premier customer service in Colorado and see why owning a CPO McLaren is the best choice for your discerning tastes. 
The Majesty of the Certified Pre-Owned 2019 McLaren SENNA
Unparalleled Supercar Performance for the Road – When you take the twin-turbocharged 4.0L V8 engine in the 2019 McLaren SENNA and apply its incredible 789 horsepower to a local Colorado track such as Bandimere Speedway or Pikes Peak International Raceway, the experience you'll have is revolutionary. Built to feel like a proper race car, this dynamic coupe is also catered to be composed when taking it out for a leisurely cruise around Colorado cities such as Denver or Colorado Springs. The RWD platform that the SENNA rides on establishes sensational nimbleness on whatever driving surface you take it on.
The Benefits of a CPO McLaren in Colorado – What does it mean to own a McLaren Certified Pre-Owned vehicle like the 2019 McLaren SENNA? It means you are purchasing a quality sportscar that delivers the premium quality and performance that you deserve from a high-end option from the prestigious brand. A McLaren that has earned this designation has undergone an extensive inspection from our expertly trained Service Center staff to meet the criteria set by McLaren. The vehicle must also fall under model year and mileage guidelines to qualify. Learn more about the difference the McLaren Certified Pre-Owned 2019 SENNA can make in your collection by visiting our Denver Metro location today.