Get Your Claim on a 2022 McLaren Artura with McLaren Denver in Highlands Ranch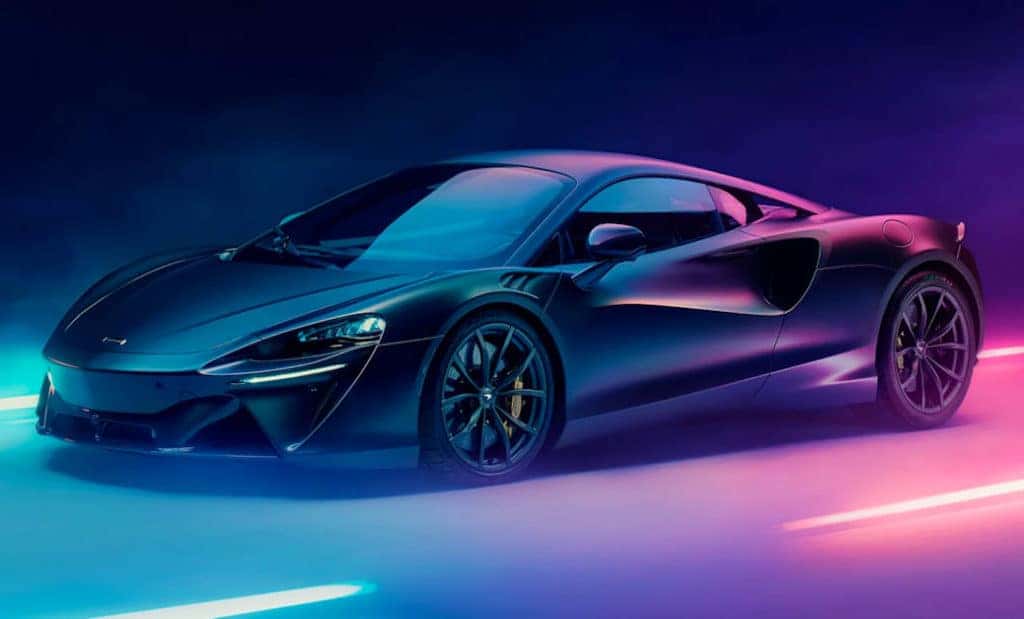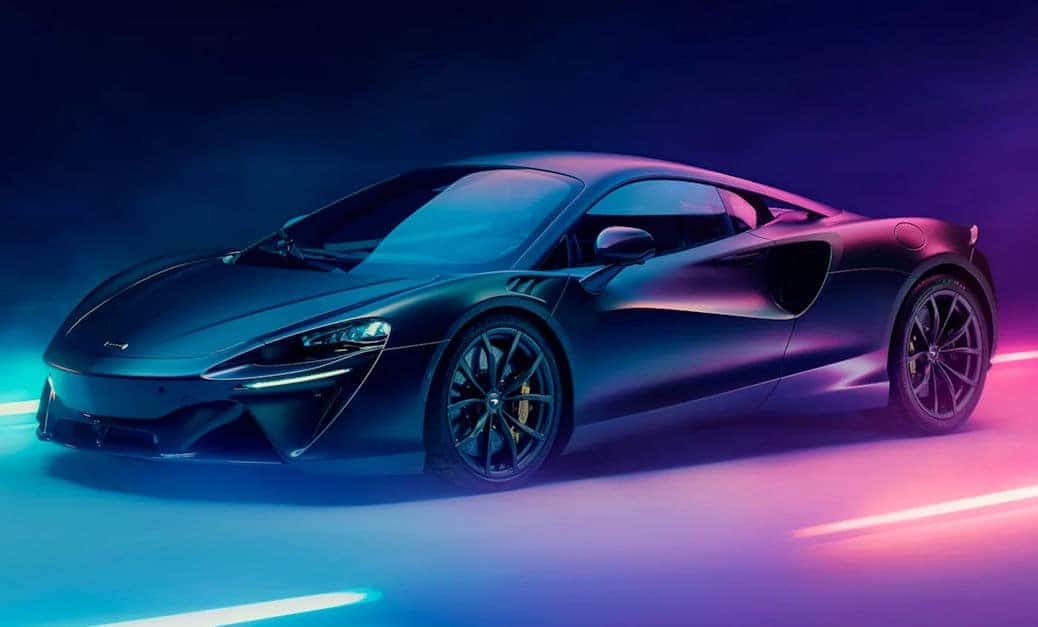 Innovation with the 2022 McLaren Artura
McLaren is stepping outside the box with the introduction of its first-ever hybrid supercar. The 2022 McLaren Artura is going to make owning and driving an elite vehicle both exhilarating and friendly to the environment. Other innovations such as a new body construction are being incorporated starting with the Artura to make this McLaren a revolutionary addition to the competitive supercar field. Built to excel around town or at the racetrack, the Artura is ready to change your perception on what hybrid performance can do. You can start ordering your future Artura today by contacting McLaren Denver in Highlands Ranch today.
The Future of McLaren Performance & Ingenuity
The hybrid powertrain that propels the 2022 McLaren Artura is an exciting 2.9L twin turbocharged V6 engine. Found within the accompanying eight-speed automatic transmission is the 94-hp electric motor that contributes to the hybrid performance of the supercar. This means the supercar delivers an incredible 671 total horsepower that rivals other conventional McLaren models and other elite supercar brands. To further maximize the performance of the Artura, the vehicle is built with the new Carbon Lightweight Architecture. This makes the Artura nimble and makes acceleration even more impactful when the gas pedal is pressed down. With RWD handling, the Artura lives for the high-speed cornering that racing around the track demands.
Order the 2022 McLaren Artura Today with McLaren Denver
With the upcoming 2022 McLaren Artura set to redefine the excitement that you feel behind the wheel of a superior vehicle, McLaren Denver is ready to help make sure you get your claim on one. Contact our Highlands Ranch dealership today at 303-470-7000 and let one of our sales team members help get your 2022 Artura ordered as soon as possible. With hybrid performance that rivals conventional supercar speed and exuberance, there are many reasons why you will love getting behind the wheel of this new vehicle. Step into the future of McLaren design when the 2022 Artura is released to Colorado!
(photo credit:  cars.mclaren.com)