Happy Thanksgiving from Mike Ward McLaren Denver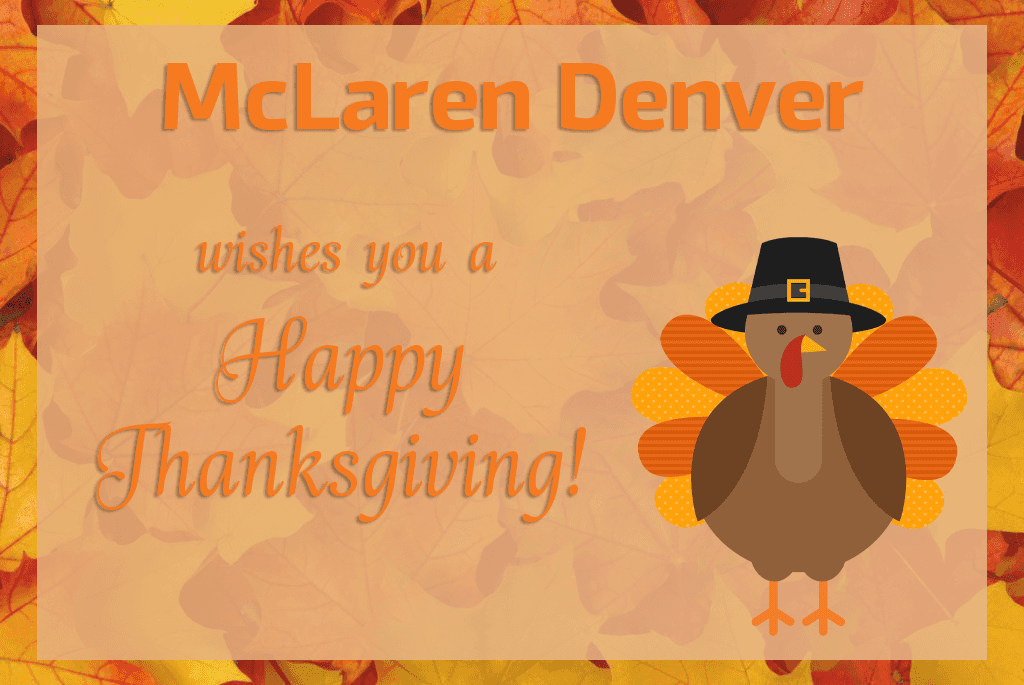 Mike Ward McLaren Denver in Highlands Ranch, CO is in a thankful mood as Thanksgiving approaches! We are fortunate to have the best customers in the state of Colorado who trust us with their luxury vehicle purchases. Our commitment to excellence and giving current and future patrons the premier purchasing or leasing experience is made possible thanks to your business. As such, we would like to extend our thanks to everyone we do business with and promise to continue working hard on our superior customer satisfaction.  
To celebrate Thanksgiving, we will be closing our dealership on the holiday to give our hard-working staff a chance to be with their loved ones on this special day. We will reopen on Friday to be ready to help our customers with their purchases and other needs. If you are interested in purchasing or leasing a super McLaren, do not hesitate to contact us at (303) 470-7000 to speak with our knowledgeable sales associates. Ask about our specials on several of our McLaren models, allowing you to gift yourself an amazing vehicle with an amazing deal. 
Have a safe and Happy Thanksgiving from everyone at Mike Ward McLaren Denver!