Visit McLaren Denver & Shop for a New 2023 McLaren 720S Convertible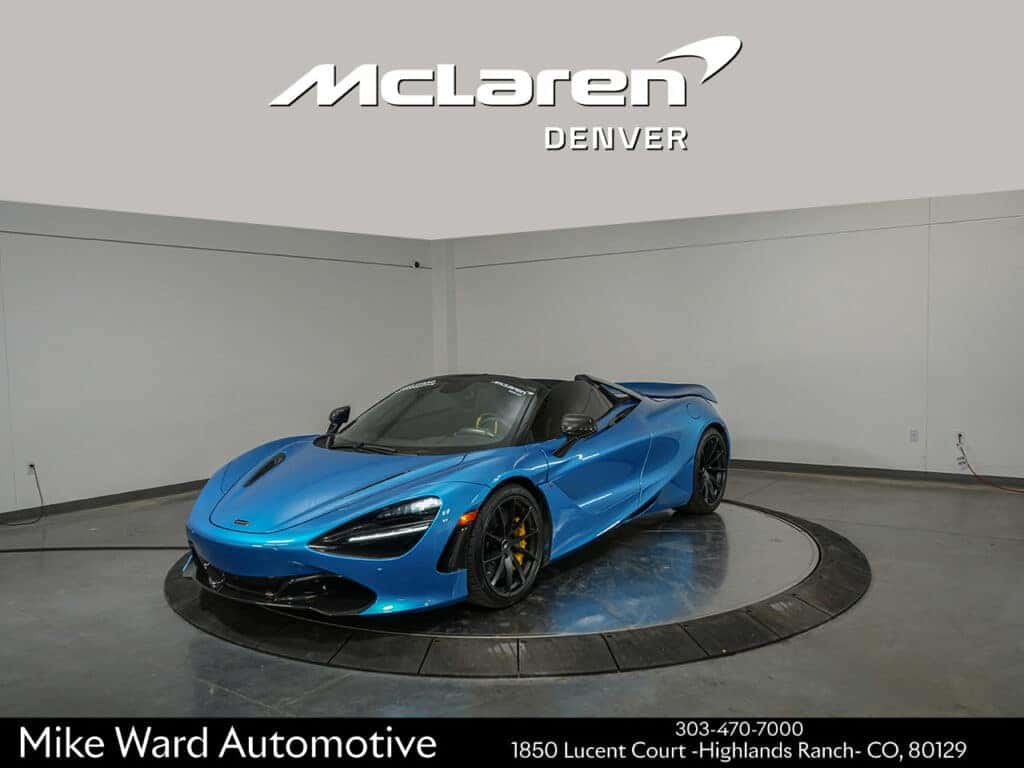 Gorgeous Blue 2023 McLaren 720S Available for Purchase Today
The McLaren 720S is a sensational supercar that hits all the criteria of a scintillating and desirable high-end cruiser. With a dynamic powertrain that generates outstanding levels of performance and an interior that is equipped with modern amenities any Colorado driver could want in their luxuriously exclusive vehicle, the 720S promises to make every adventure vibrant. You can own a new Vega Blue 2023 McLaren 720S by stopping into McLaren Denver in Highlands Ranch, CO today. One of our friendly and knowledgeable sales professionals will be happy to show you around the vehicle and make your shopping experience as hassle-free and comprehensive as possible for your confidence.  
The Energetic 2023 McLaren 720S
A Powertrain to Rival Racing Vehicles – Propelled by an impressive twin-turbocharged 4.0L V8 engine, the 2023 McLaren 720S has no shortage of power to call upon anywhere in Colorado. This includes the racetrack where you can fully experience every ounce of the performance that the convertible has to offer. Wherever you take the vehicle, you will enjoy the smooth-shifting seven-speed auto-manual transmission that elevates performance to new heights. With a nimble RWD system to ride on, every steering input from you will be accurately met by the supercar. 
A Well-Equipped Cabin for Leisurely Cruising – Even when you're not taking the 2023 McLaren 720S out for a blistering time at the track, the interior of the convertible has all the modern amenities you could want for leisurely traveling experiences around the Front Range. Adorned with beautiful Alcantara across the cabin, this McLaren will make you feel like royalty when you get into the convertible. To accompany this high-end cabin feel, you get a multimedia system that comes equipped with equally premium features such as integrated navigation so that you can have plenty of convenience and entertainment in your vehicle.