Visit McLaren Denver to Purchase the 2023 McLaren GT Sportscar Today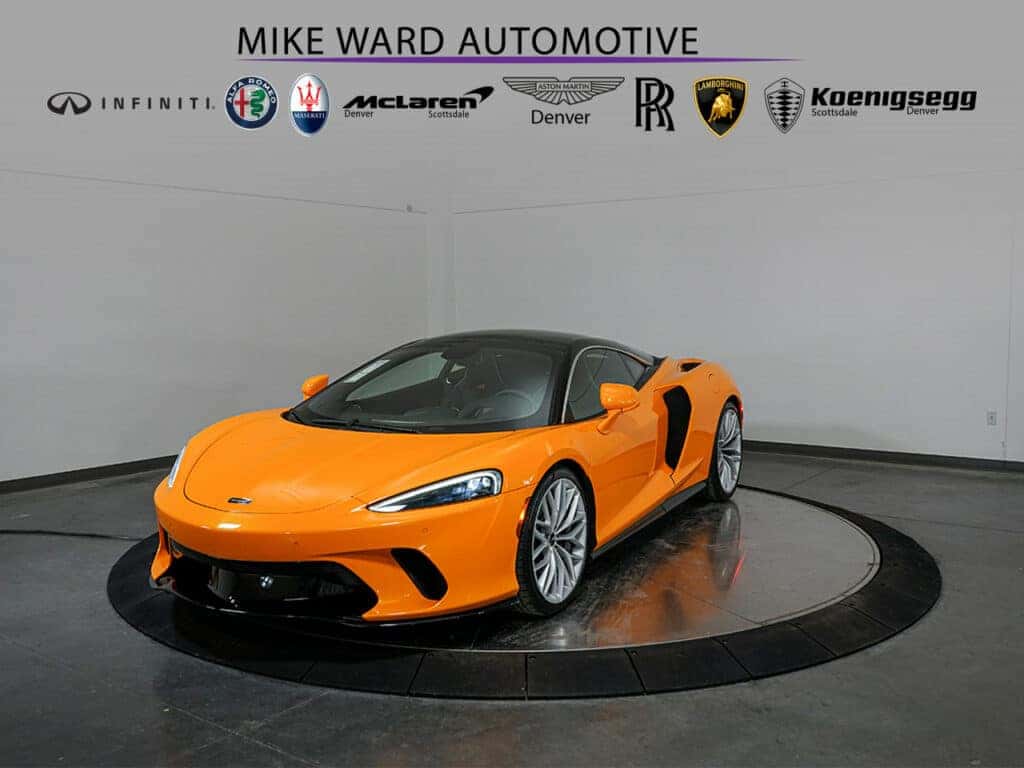 The 2023 McLaren GT is a High-End Sportscar for Today's Denver Metro Customers
Are you in the market for a new sports car that combines breathtaking performance with unmatched elegance? Look no further than the 2023 McLaren GT, available for sale at McLaren Denver in Highlands Ranch, CO. The MSO Papaya Spark sportscar looks fantastic as it roams around town or the local racetrack with vigorous performance. Visit our Denver Metro region dealership and get the trusted customer service that you deserve when shopping for a high-end vehicle in Colorado.
Details About the 2023 McLaren GT
Experience the thrill of the open road like never before with the McLaren GT's powerful twin-turbocharged 4.0-liter V8 engine, which delivers a staggering 620 horsepower. By boasting this substantial amount of performance, this car is a true force to be reckoned with. Owning the 2023 McLaren GT means not just owning a vehicle filled with speed and elite performance. This car also boasts a sleek and aerodynamic design, with smooth lines and curves that catch the eye and turn heads wherever you go. With a spacious and well-equipped interior, complete with premium Nappa leather seats and state-of-the-art technology such as the McLaren Infotainment System II, you'll feel like royalty every time you take the wheel. The infotainment system includes applications such as integrated navigation, SiriusXM radio capability, and Bluetooth functionality.
Visit McLaren Denver to Shop for the 2023 McLaren GT Today
At McLaren Denver, we pride ourselves on offering the best selection of exotic sports cars in Colorado. With the new 2023 McLaren GT available for sale at our Highlands Ranch dealership, we invite you to come to visit our showroom and experience the pinnacle of automotive engineering for yourself. So why wait? Contact us today to learn more about the high-end sportscar and see for yourself why the 2023 McLaren GT is the ultimate vehicle for the modern Front Range driver.