2016 McLaren 675LT Spider Pre-Owned Gem Available at McLaren Denver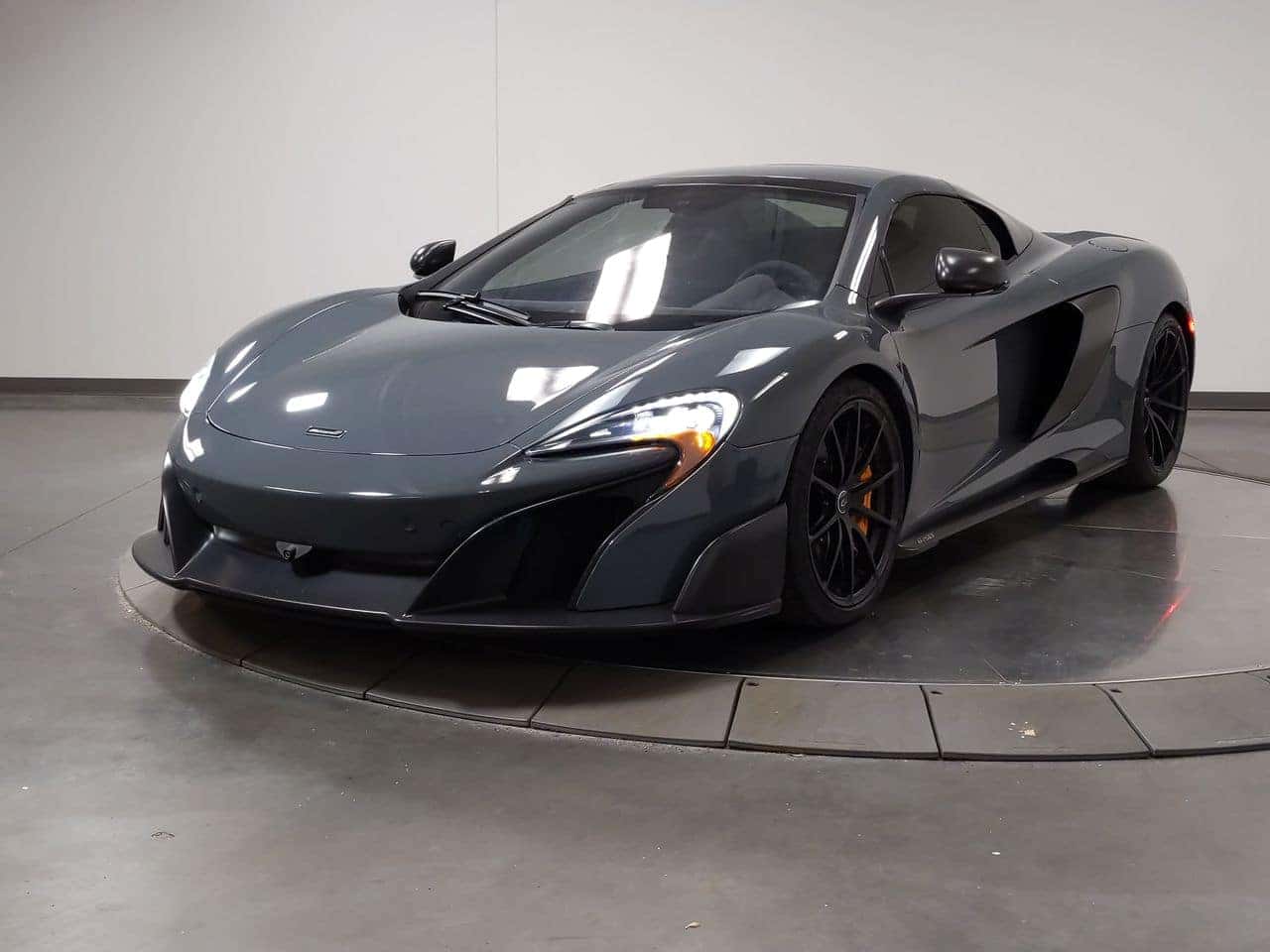 Pre-Owned 2016 McLaren 675LT a Rare Find in Denver Metro Area
Any McLaren is built to excite the driver with a superb level of performance and all-around luxury. However, getting the opportunity to own a limited-run model like the 2016 McLaren 675LT Spider is one you don't want to miss out on. At McLaren Denver in Highlands Ranch, CO, we are excited to have a pre-owned model in our inventory right now! Kept in pristine condition and ready to deliver a memorable driving experience for its next owner, we hope you visit us today and take a look at this sensational gem from the McLaren lineup. Exclusive by nature, the 675LT is a marvel in both luxury and performance.
Experience a Luxury Vehicle Reserved for the Select Few
Getting behind the wheel of this 2016 McLaren 675LT, you will know right away this superior vehicle was designed to appeal to the elite racing-minded driver. Equipped with a vigorous twin-turbocharged 3.8L V8 engine, the 675LT undertakes whatever driving situation it finds itself in with supreme levels of speed. Add on the dual-clutch seven-speed manual transmission, and you will feel like taking on the best racers in Colorado around any of the state's fantastic racetracks. Nimble and accurate steering from the RWD platform ensures that taking on corners is a breeze.
Carbon fiber not only gives the 2016 675LT its scintillating appearance as it zips on by, but it makes the frame incredibly lightweight to aid in providing extra speed and handling performance. The interior of the McLaren also exceeds expectations. The carbon fiber seating is superior in providing a visually appealing and comfortable cabin. Integrated navigation and SiriusXM radio give you both convenience and entertainment to make any trip even more enjoyable!
Don't Miss This Grand Opportunity to Own a Superior Classic
The 2016 McLaren 675LT Spider is a vehicle that showcases what McLaren is all about. Elite levels of overall performance and a strikingly beautiful design separate the 675LT from its contemporaries. It also features a clean CARFAX report and only has had one previous owner! Visit McLaren Denver in Highlands Ranch, Colorado today and ask one of our sales representatives to show you the pre-owned 2016 675LT. If you want to own a truly special vehicle, let us guide you through our hassle-free shopping experience so that you get on the road as soon as possible!