Purchase a New Hybrid Supercar with the 2023 McLaren Artura Performance at McLaren Denver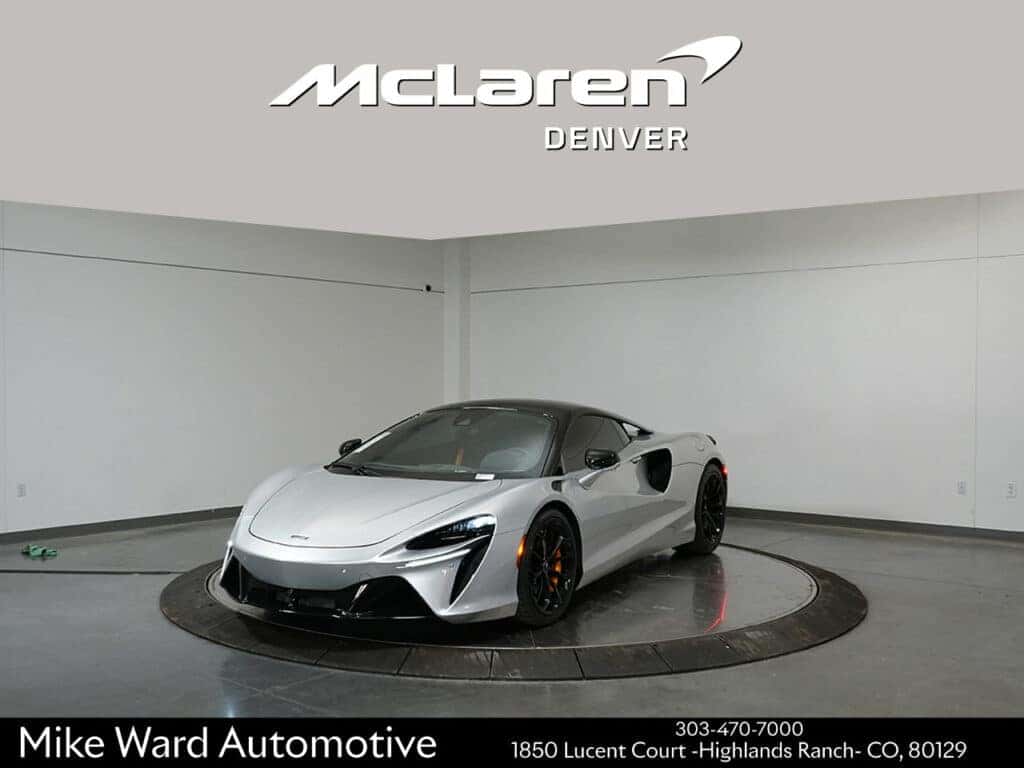 Hybrid Power Meets Supercar Performance in the McLaren Artura
When McLaren made the Artura, they created a supercar that blends the pure thrills of a sportscar with the modern functionality and innovation of a hybrid vehicle. For example, take the 2023 McLaren Artura Performance that is currently available at McLaren Denver in Highlands Ranch, CO. Combining a robust twin-turbocharged engine with a hybrid electric motor, the result is a vehicle that generates astonishing power while also being more efficient with its performance. You also get an interior equipped with a plethora of high-end amenities designed to treat everyone in the vehicle to a satisfying all-around experience. When you stop by our Front Range dealership, you'll get to work with a group of sales professionals who want to make sure you are confident and satisfied with your purchase.
Details About the 2023 McLaren Artura Performance
Superior Performance in a Hybrid Supercar – What makes the 2023 McLaren Artura special is its innovative hybrid powertrain. Taking a dynamic twin-turbocharged 4.0L V8 engine and complementing it with a hybrid electric motor, the result is a vigorous supercar that remains composed throughout the journey. You also get other advantages of a hybrid vehicle such as regenerative braking to help improve the distance you get from the electric motor. The sporty RWD platform makes sure you have the precise cornering capabilities you expect from a modern McLaren as well.
Top-End McLaren Luxury & Interactivity Inside – When you get to experience the superb luxurious feel of an interior filled with premium Alcantara, you know you're in for a treat. You also get the versatile functionality of the McLaren Infotainment System II which holds a variety of convenient and entertaining applications. This includes SiriusXM radio capability, integrated navigation functionality, and smartphone connectivity options such as Android Auto and Apple CarPlay. As a result, everyone in the supercar has something to further elevate their adventuring in the Artura.