Race-Inspired 2021 McLaren 720S Convertible For Sale near Denver, CO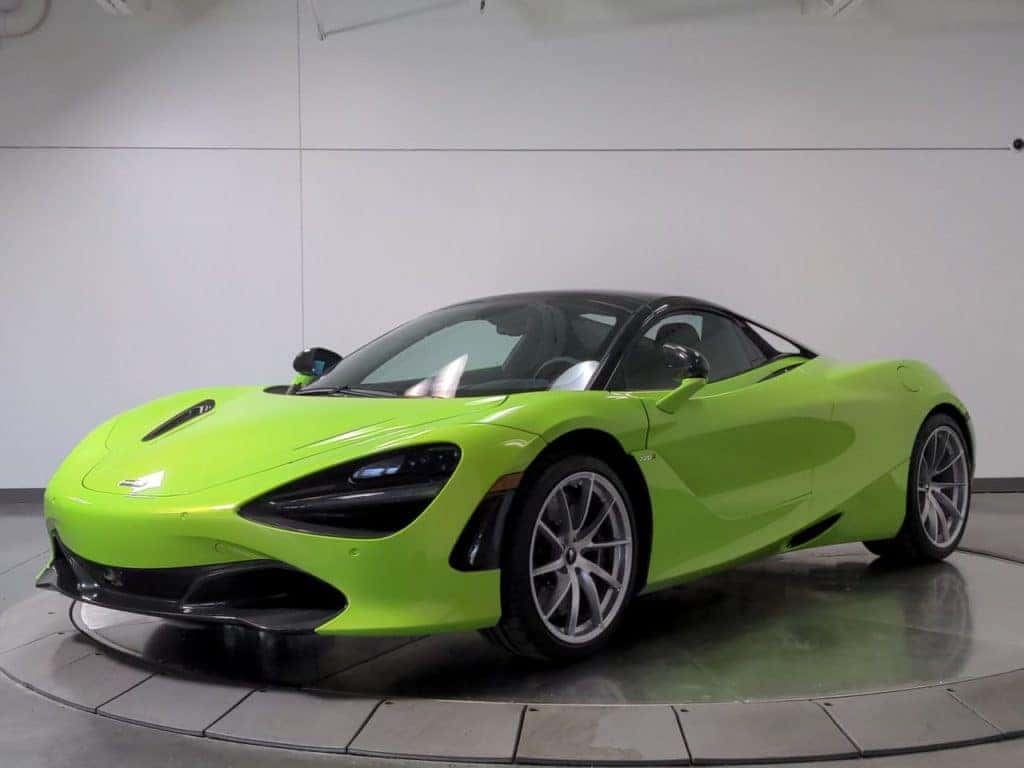 A vehicle for the speed enthusiast, the 2021 McLaren 720S is the ultimate convertible for a Colorado driver who appreciates superior performance and style. If you are someone who likes to take on the racetrack and set personal bests or someone who likes to make a statement at a local car show, then visit McLaren Denver in Highlands Ranch today to get your hands on this excellent vehicle. Sporting a phenomenal 4.0L V8 engine and a precise seven-speed transmission, taking on the track or enjoying a cruise around Colorado is met with demanding performance that maintains a smoothness that is ideal for any driving setting.
Car show visitors and pedestrians out in the city will be sure to gaze in awe at the stunning beauty of the 2021 McLaren 720S. The shiny Napier Green paint glistens brilliantly in the bright Colorado sunshine and presents a sleek appearance. Hop inside the convertible and take the top down for a driving experience unlike any other. Premium seating and welcome comfort features such as climate control make driving at any temperature feel superb. McLaren has placed racing-inspired touches throughout the cabin, with the digital display behind the steering wheel having information relevant to the performance of the vehicle.
The Napier Green 2021 McLaren 720S convertible will not last long in our inventory thanks to its sheer excellence across the board. If you are interested in buying or leasing this superior vehicle, stop by McLaren Denver in Highlands Ranch, CO as soon as possible. Our reputable Sales Center staff is ready to help a lucky customer through our comprehensive vehicle-shopping process and get quality financing so that they can get on the road sooner. Mike Ward is a preferred luxury dealer in the Front Range thanks to our commitment to excellent customer satisfaction that shows when drivers trust us for their new luxury vehicle needs.