Turn Heads as Your Cruise Colorado in a 2020 McLaren 600LT Spider From McLaren Denver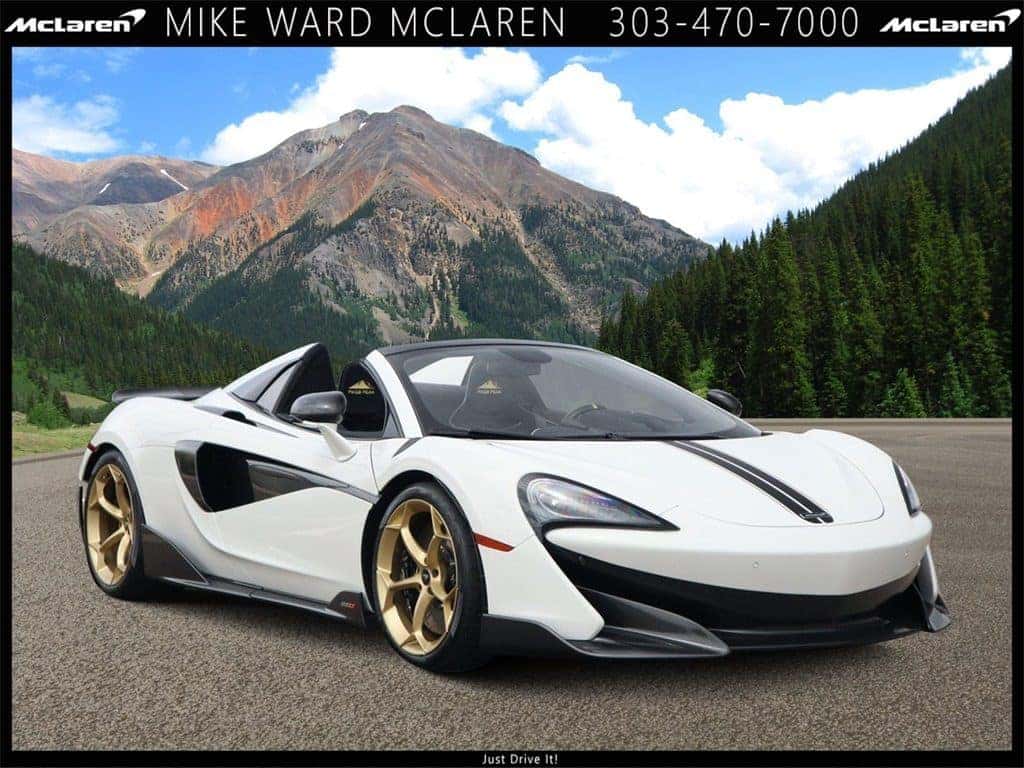 Colorado summer driving is hard to beat, and cruising in the 2020 McLaren 600LT Spider is the perfect way to enjoy it.  This convertible is the pinnacle of luxury and performance and is sure to turn heads when you take it on the highway or the city streets. At McLaren Denver in Highlands Ranch, CO, we have just one of these phenomenal vehicles in our inventory. Do not miss out on the opportunity to drive away in a stunning vehicle like the McLaren 600LT Spider.
The gorgeous White Gold exterior of this 2020 600LT Spider houses a powerful 3.8L V8 engine with twin-turbochargers. Take hold of an incredible 592 horsepower for breathtaking acceleration that will be sure to enhance your daily drive. The automatic seven-speed transmission effortlessly channels the speed smoothly to the road for an even more enjoyable driving experience. The 600LT Spider is perfect for cruising in the mountains too, with the added hill hold control system.  
The interior of the 2020 600LT Spider is designed to be gorgeous and luxuriously comfortable for the driver as well. The synthetic suede upholstery offers both comfort and beauty to the seating. The 2020 600LT also allows drivers to connect their applicable smartphones to the convertible. Both the steering wheel and the dashboard are covered in elegant Alcantara simulated suede for a sophisticated look. Riding in the 2020 McLaren 600LT Spider is a truly exceptional experience.  
Take command of the summer in the 2020 McLaren 600LT Spider. Get in touch with McLaren Denver either by phone or online to get all the information you need on this amazing convertible. From pricing to financing options, we have the knowledgeable sales staff you need to be confident in your purchase. Come see why our customer satisfaction is rated so highly at McLaren Denver with our focus on a hassle-free car-buying experience.