Visit McLaren Denver & Purchase the Certified Pre-Owned 2016 McLaren 675LT Spider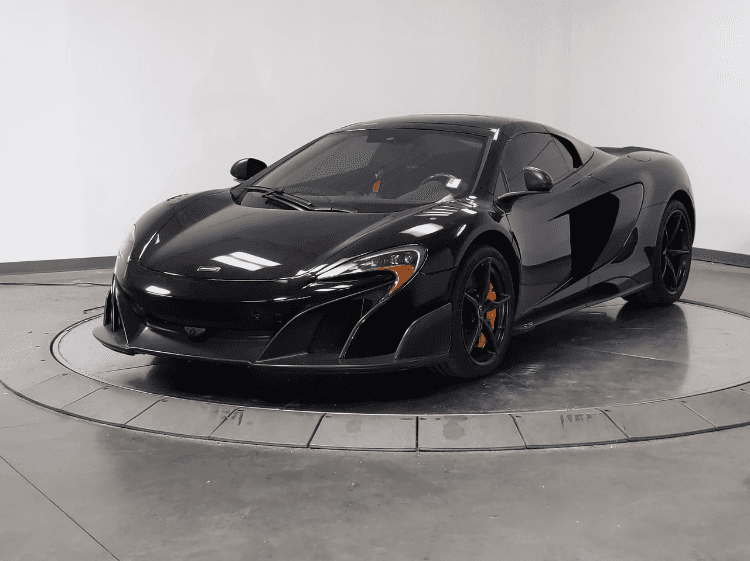 Get Behind the Wheel of a Certified Pre-Owned McLaren Gem
The feeling of zipping around the Denver Metro region or anywhere else in Colorado behind the wheel of a McLaren sports car is one you can't get anywhere else. This includes any of the excellent Certified Pre-Owned (CPO) options that are currently available at McLaren Denver in Highlands Ranch, CO. Among the elite sports cars that we have available is a fantastic 2016 McLaren 675LT Spider. Equipped with a scintillating engine and demonstrating a high level of style, you will love every minute you spend inside this deluxe vehicle. 
Reasons to Own the 2016 McLaren 675LT Spider
Powertrain – When you demand a level of performance that is superior compared to other elite sports cars, the 2016 McLaren 675LT Spider is just the vehicle for you. The twin-turbocharged 3.8L V8 engine that the vehicle is equipped with delivers a heart-pounding roar and bursts of acceleration that will leave you feeling a genuine sense of joy. With a dual-clutch seven-speed manual transmission accompanying the engine, you get to directly control every ounce of the vehicle's performance to cater to your driving style. 
All-Around Excellence – When you cruise around town or the highway in the 675LT Spider, you will be certain to draw attention from those around you. Being a limited edition McLaren, you will be driving around in a vehicle that many other Colorado drivers will have likely not seen before. This includes the fact that the McLaren is adorned in carbon fiber for lighter weight and a modernized look. Inside, you get the same attention to luxury as the exterior for a truly memorable ride no matter where you take the 2016 675LT Spider.
Clean CARFAX Report & CPO Designation – One major reason to consider a Certified Pre-Owned McLaren from our inventory is the fact that it has undergone strict evaluation to ensure quality. This CPO 2016 McLaren 675LT Spider also features a clean CARFAX report. As such, you can be confident that when you purchase this elite vehicle, you are getting a sports car that offers a similar level of class and performance as recent model year options.