What is McLaren Special Operations (MSO)?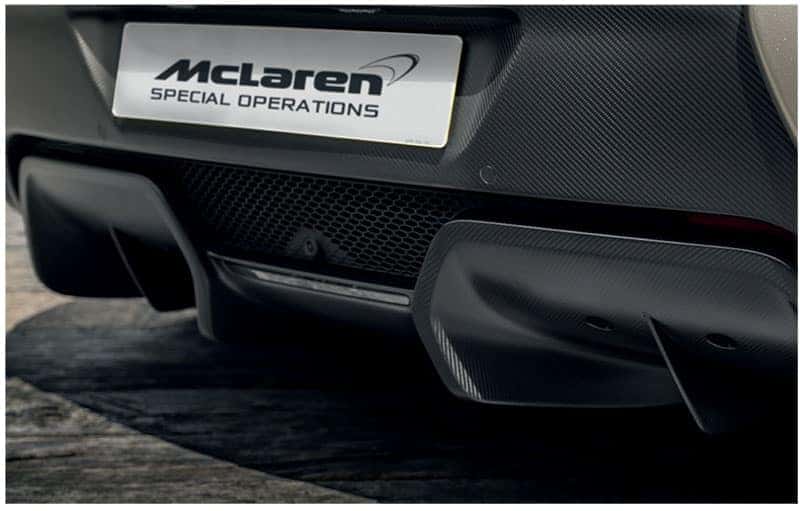 McLaren MSO Program
Even though ownership of one of McLaren's magnificent automobiles puts the owner in very elite company, McLaren's Special Operations, or MSO, division goes beyond elite. MSO cars are truly one-of-a-kind, ultra-exclusive works of art. In addition to allowing owners to personalize their street-legal McLarens, MSO has multiple programs for track cars as well. There are five tiers of service available in the MSO program:
MSO Defined: This tier allows for customization of Super and Sports Series McLaren models – both new and existing cars. The main focus of this tier is carbon fibre (body parts and interior trim), but also has a wide range custom tweaks including carbon fibre shift paddles, custom colored seatbelts, and Formula 1 – inspired shift lights on the dashboard.
MSO Bespoke: Bespoke is the 'Art of Possible' at McLaren. The Bespoke level offers nearly limitless levels of customization. Everything from paint, trim, and color options, to building a completely unique car are possible. Everything is to your personal specification!
MSO Programmes: You know that the most powerful McLaren ever built needs to have an entire program dedicated strictly to it! Yes, the mighty McLaren P1 has one of the finest programs in the world. The Programmes tier covers EVERYTHING P1. One-on-one driver training, Formula 1 simulator training, a bespoke fitness program, and dedicated track preparation for the car!
MSO Limited: The word 'limited' truly takes on a whole new standard at McLaren! Let McLaren build a unique car specifically for you! McLaren will build a one-off car to your specifications. McLaren has produced several editions in the past. The 2016 McLaren 650S Can-Am, the 2015 McLaren 650S Le Mans, the 2014 McLaren MSO 650S, and the 2013 McLaren 50 12C and 12C Spider are all examples of past cars.
MSO Heritage: The Heritage MSO tier is the one that 99.99% of the entire population will not have access to. This program started with the McLaren F1 Customer Care Programme and continues today as the Heritage Program. This tier is designed specifically for the ultra-rare and ultra-exclusive McLaren F1. The program covers maintenance, upgrades, customization, and even brokerage of the legendary F1!
What does this all mean for you? Yes, Mike Ward McLaren Denver is able to get our customers access to the MSO program! So contact us today to learn more about the McLaren MSO Program here in the Denver, Colorado market.